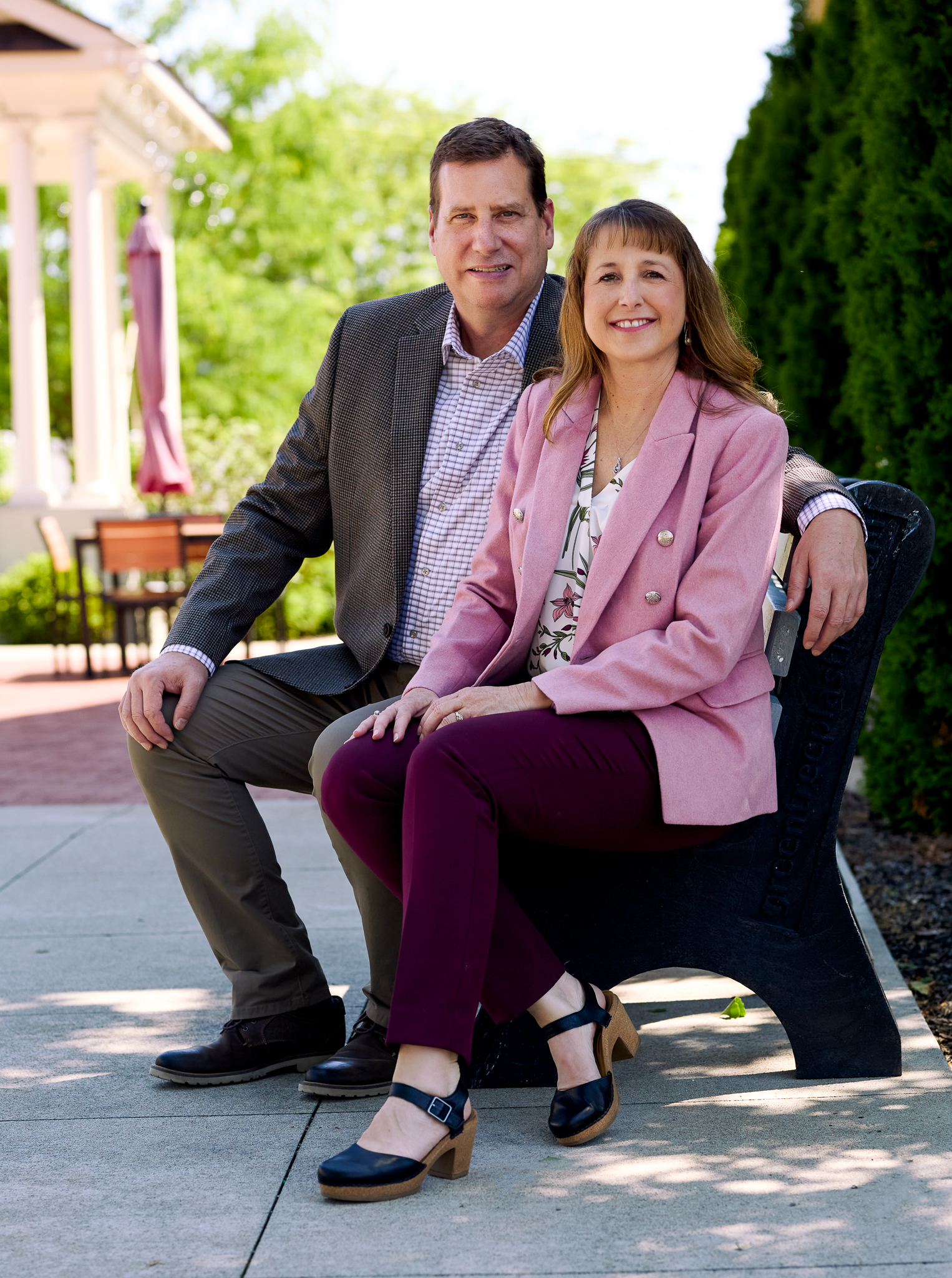 Brian Johnson - President and CEO
Lisa Johnson - President and CEO
Welcome to the journey of AVC, your trusted IT services partner in Indiana.
Back in 1971, AVC embarked on its technology odyssey, specializing in the cutting-edge tools of the time - think tape players, overhead projectors, and more. But the world was changing rapidly.
In the late 1980s, desktop computers made their debut, and AVC was quick to adapt. We realized that our clients didn't just need computers; they needed cost predictability. Thus, AVC Managed Services was born, pioneering a model that remains integral to our ethos.
The early 1990s saw our clients turning to AVC for guidance in streamlining their business processes through technology. This demand gave birth to AVC Custom Software, an endeavor tailored to help businesses harness the full potential of technology.
In 2002, Brian Johnson joined the AVC team. A true computer enthusiast, Brian graduated with a degree in Computer and Electrical Engineering from Purdue University in 1993. His vision has propelled us into the 21st century, enabling us to peer even further into the technological horizon.
Fast forward to today, and the pace of technological evolution continues to accelerate. Businesses still require predictability in their technology budgets and, more critically, a secure, dependable network. AVC ensures that technology works for you, consistently and predictably.
Why should you choose AVC?
First and foremost, our track record speaks volumes. For over 40 years, we've adeptly navigated the ever-changing technology landscape, assisting businesses just like yours in making technology a valuable asset.
At AVC, we work as a cohesive team, guaranteeing that your needs are met even when life intervenes. Vacation or illness won't disrupt the support you rely on.
Perhaps most importantly, we're here to stay. Many IT companies are newcomers to the market, leaving you uncertain about their longevity. With AVC, you can trust in our enduring commitment to your success.
Join us as we continue to lead the way in Indiana's IT services landscape, making technology an asset, not an obstacle, for your business.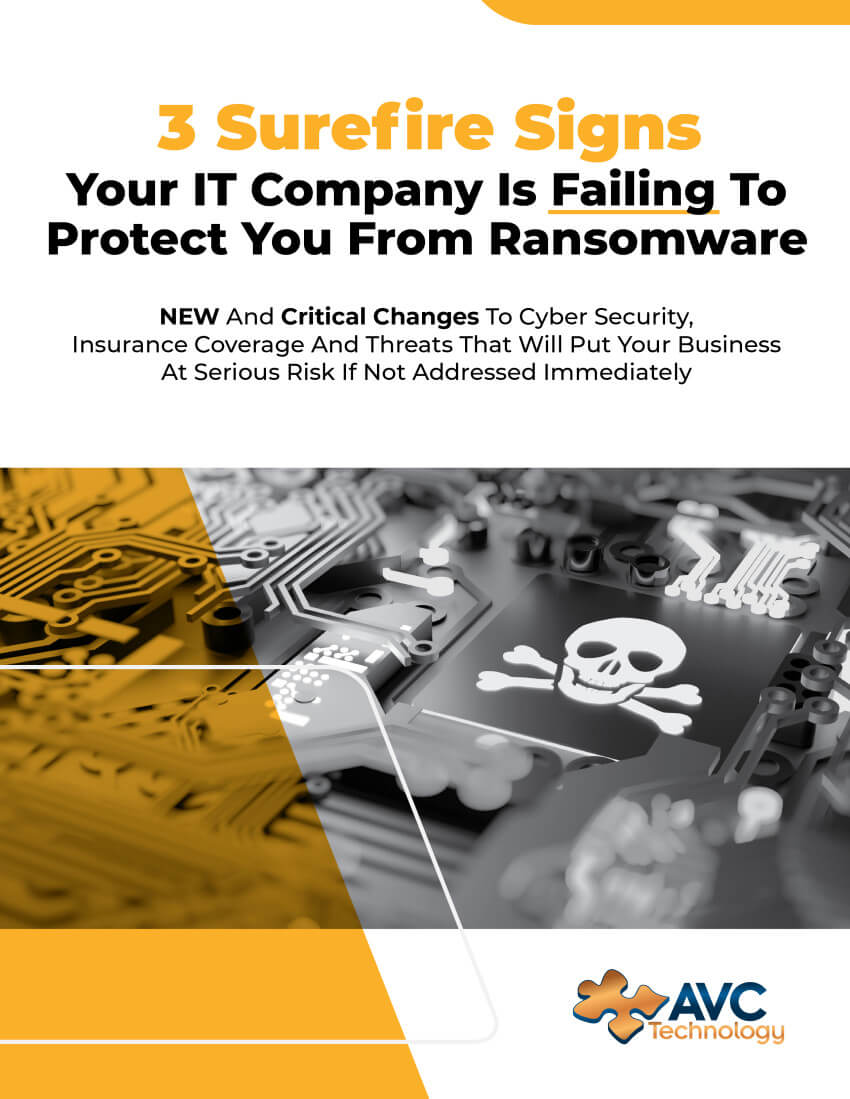 FREE GUIDE
3 Surefire Signs Your IT Company Is Failing To Protect You From Ransomware
Here's why so many businesses, libraries and non-profits have depended on AVC Technology for complete IT services and support for over 25 years:
Personal Service – AVC Technology is small enough that you get to know your service specialists and large enough to respond quickly.
Experience – With more than 40 years experience guiding our customers through the changing IT industry, AVC has the knowledge and experience to guide your business in this constantly changing market.
Comprehensive suite of products – Instead of wasting time on technology let AVC Technology choose the best technology so you can focus your time on YOUR business.
IT Predictability - Our TotalCareIT plan standardizes technology, processes and pricing which reduces both security and downtime risks allowing you to focus on YOUR business.
Our custom service packages deliver what you need and want without overstepping the boundaries of your budget. From cloud services to data backup, AVC Technology is here to team up with you and your company for expert support.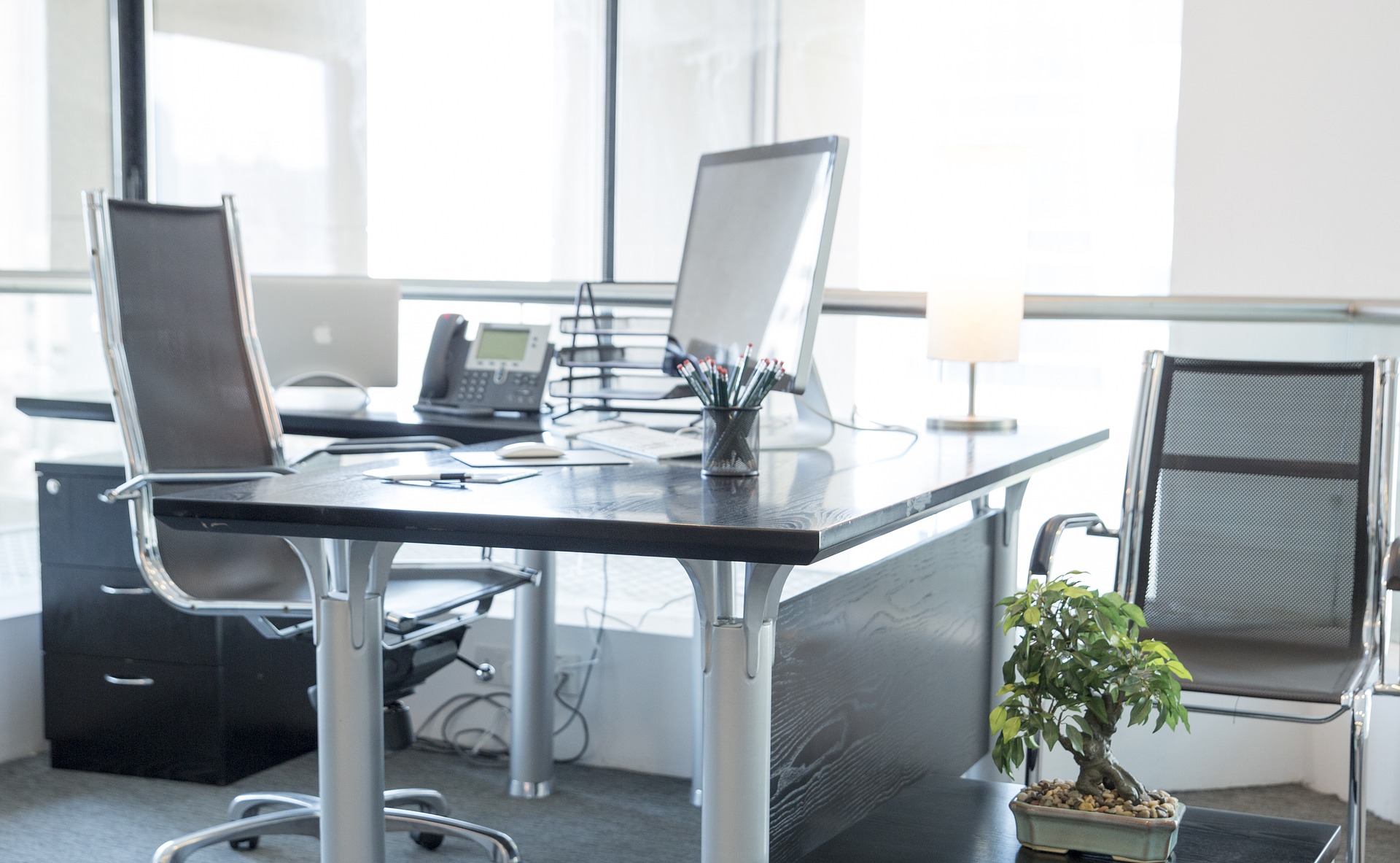 Our mission is to provide services and solutions that will enable your business to be more effective, efficient and profitable. We take pride in delivering services that exceed your expectations, are responsive, and are built on a foundation of trust and mutual respect.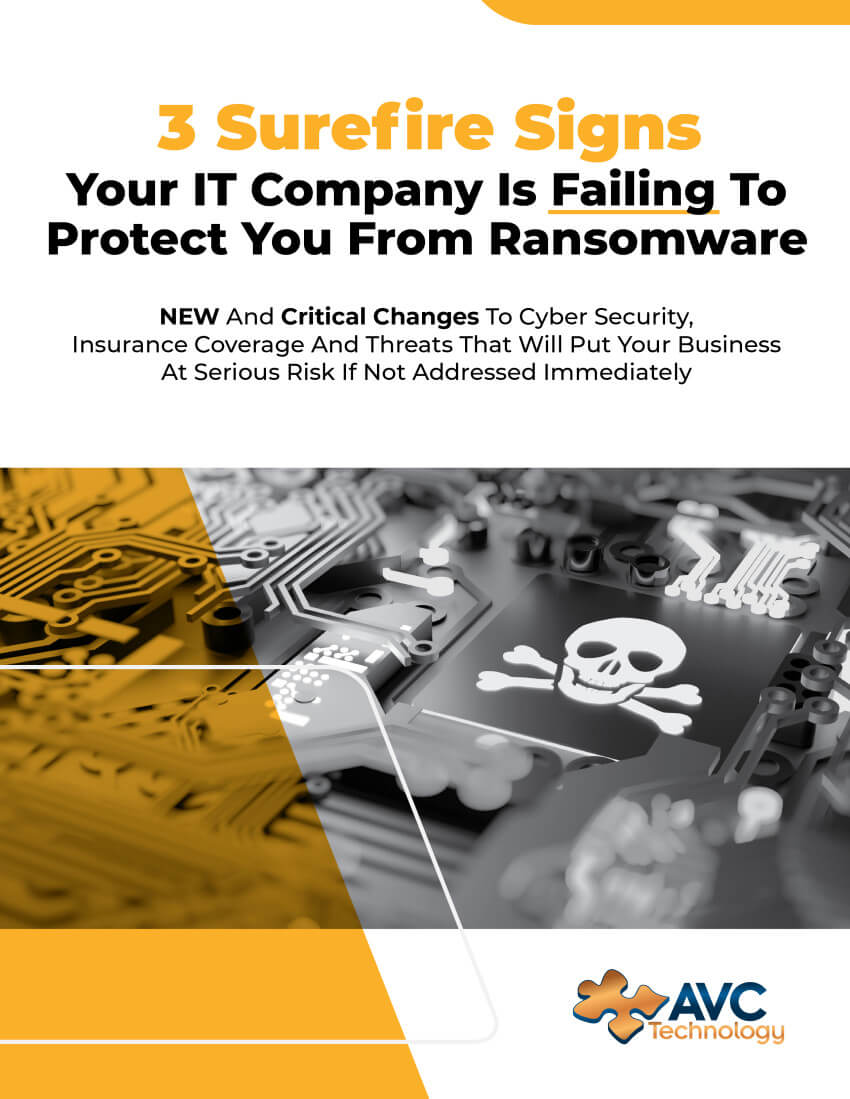 FREE REPORT
3 Surefire Signs Your IT Company Is Failing To Protect You From Ransomware