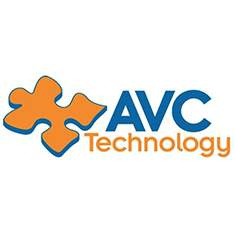 INDIANAPOLIS, March 9, 2018– AVC Technology, a leading provider of software and technology services to public libraries, announced today that they have acquired Just-For-Libraries.com and it's TimeIT/PrintIT/Lib-Stat product portfolio.  Based in Mishawaka, Indiana, Just-For-Libraries.com specializes in software products for public libraries.
TimeIT/PrintIT software provides automated public computer management to simplify the administration process for library staff.  Library patrons can easily see what computers are available and how much time is allowed on a computer as well as print documents in a controlled environment meeting library policies.  Library staff can easily control computer access, check on current status and usage, and create detailed reporting of usage.  Lib-Stat products can be integrated with existing network environments to control and report on internet usage by library patrons on personal devices.
"The acquisition of Just-For-Libraries.com product portfolio demonstrates AVC Technology's commitment to the public library space and providing comprehensive solutions to meet library's needs," said Brian Johnson, AVC Technology CEO.  "We will immediately be able to provide value-add with improved support to existing Just-For-Libraries.com customers and expanded solutions to other AVC library customers."
ABOUT AVC TECHNOLOGY
AVC TECHNOLOGY is an IT service firm providing software solutions, network security solutions, and IT managed services to libraries, non-profits, and for-profit businesses.  More information is available on their web site www.avctechcorp.com.
END
# # #
If you would like more information about this topic, please contact Brenda Enderle at 317-225-4615 ext 206 or email at brenda@avctechcorp.com.